Take this link for more on the book "Children of the Mist" as seen on 50/50
The Balson Holdings Family Trust holds several valuable and unique collections and works including old maps; documents; political memorabilia; African artifacts and death masks; South African and Fijian numismatic items; old and rare books; one-of-a-kind dolls (works of art) as well as valuable and cutting-edge Internet sites that forged the on-line roads that we now travel on-line.
Image right: Extremely rare document signed by Queen Victoria in 1878 (full document at this link) appointing Lieutenant Gardiner as Officer in charge of Land Forces in the Balson Holdings Family Trust Collection
Scott Balson has developed these unique collections over a lifetime basing his selection on top quality and historical significance rather than price. This standard, when linked with his dogged determination to acquire elusive and valuable pieces is the foundation to these unique and valuable collections.
A true innovator, Scott pioneered computer based marketing in Australia long before the Internet became a commercial commodity. In the last few years Scott has written seven books and published others through his publishing company author.com.au. He owns several Internet companies including i1.com.au (his Internet Service Provider business); Global Web Builders (his web building business), Generic Domains (leasing key generic Internet domain names to companies and trading in over 300 key domain names), EmailStaff.Com (his Internet marketing arm) and OfficeCCTV.com (his high tech security business); Global Village Homestays (philanthropic travel business - now global); Lead Generators (Foundation for the new 2010 Web Valuers Association). His daily on-line newspaper that he edited from 1995 to 2000 was the first of its kind in Australia and is now stored in the National Library of Australia's on-line collection as a historically significant work.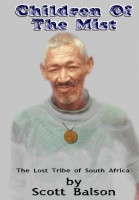 Scott's concern about globalisation and the impact that it is having on disadvantaged communities has led him to establish a unique global strategy of village homestay holidays for tourists. The success he has had in his first venture in this area, offering village homestays for holidays in Fiji, has drawn interest from UNESCO and several countries wanting to assist their impoverished communities. In 2004 author.com.au produced its first music CD featuring the music of the villages participating in FijiBure.com. The humanitarian venture was recognised by Australia's top travel program "Getaway" in February 2005 when it was given seven minutes unbroken coverage to an audience of over two million people.
Scott visited South Africa in September 2006 to present copies of his latest book "Children of the Mist, the lost tribe of South Africa" (about the Griqua people) to museums and key historians - his itinerary in South Africa and an overview of the book can be seen at this link. In early 2010 Scott is travelling back to South Africa to dig up a historic African village he discovered with the help of Google Earth! More at this link.

In 2009 Scott took on the role as project manager for a multi-million dollar Internet project - in exchange for 15% of the shares in the company - more follows next year.
The Balson Holdings Family Trust Collections include:
The world's finest collection of pre-Union South African currency, including rare and unique Griqua coins, bank notes and related, letters, documents, maps and collectable books (from 1558 to 1932) as well as Scott Balson's own research on South Africa's first circulating coinage - the trade tokens of Strachan and Company.
This collection also includes many unique war-time siege items and pieces from German East Africa (including the Tabora Pound),
and the time of Paul Kruger's coinage (1892 - 1902) - including the famous, valuable and extremely rare Veld Pond the fine beard Burgerspond, unique South African trade tokens and the famous Mafeking siege bank notes.
A valuable and unique collection of Fijian bank notes (1871 to date) and complete set of pre-decimal Fijian coinage
The largest collection of political memorabilia representing Pauline Hanson's One Nation (1996 to 2000) - some items in this unique collection can be viewed at this link.
Australia's first on-line daily newspaper (1996 - 2000) - now stored at the National Library of Australia (this paper, the Australian National News of the Day or @notd, preceded ABC, News Limited, Fairfax and Channel 9 by many years and set the interactive standard used by these organisations today).
Valuable one-of-a-kind dolls (works of art)
Old maps including the extremely rare map of Africa by William Berry dd 1680 and maps dating back to the 1500s.
Old and rare Africana books dating back to 1673 and including a copy signed by the famous African explorer, Dr Livingstone.
Unique and historic items like Valuable African artifacts and genuine witch doctor death masks (c1920) a genuine Griqua Powder Horn (c1800) and an ancestral pipe made of human bone originating from the Congo (c1850).
Other memorabilia like Don Bradman signed bats and photographs (452 not out)
The cutting edge Internet web sites owned by the Balson Holdings Family Trust include (oldest listed first):